De Vorm Wins Two iF Design Awards 2021
De Vorm won not one but two iF Design Awards with Mute Fit acoustic panel and Hale chair. iF Design Award is a world-renowned prize, with a jury of 98 independent experts. The competition was intense: almost 10,000 entries were submitted from 52 countries.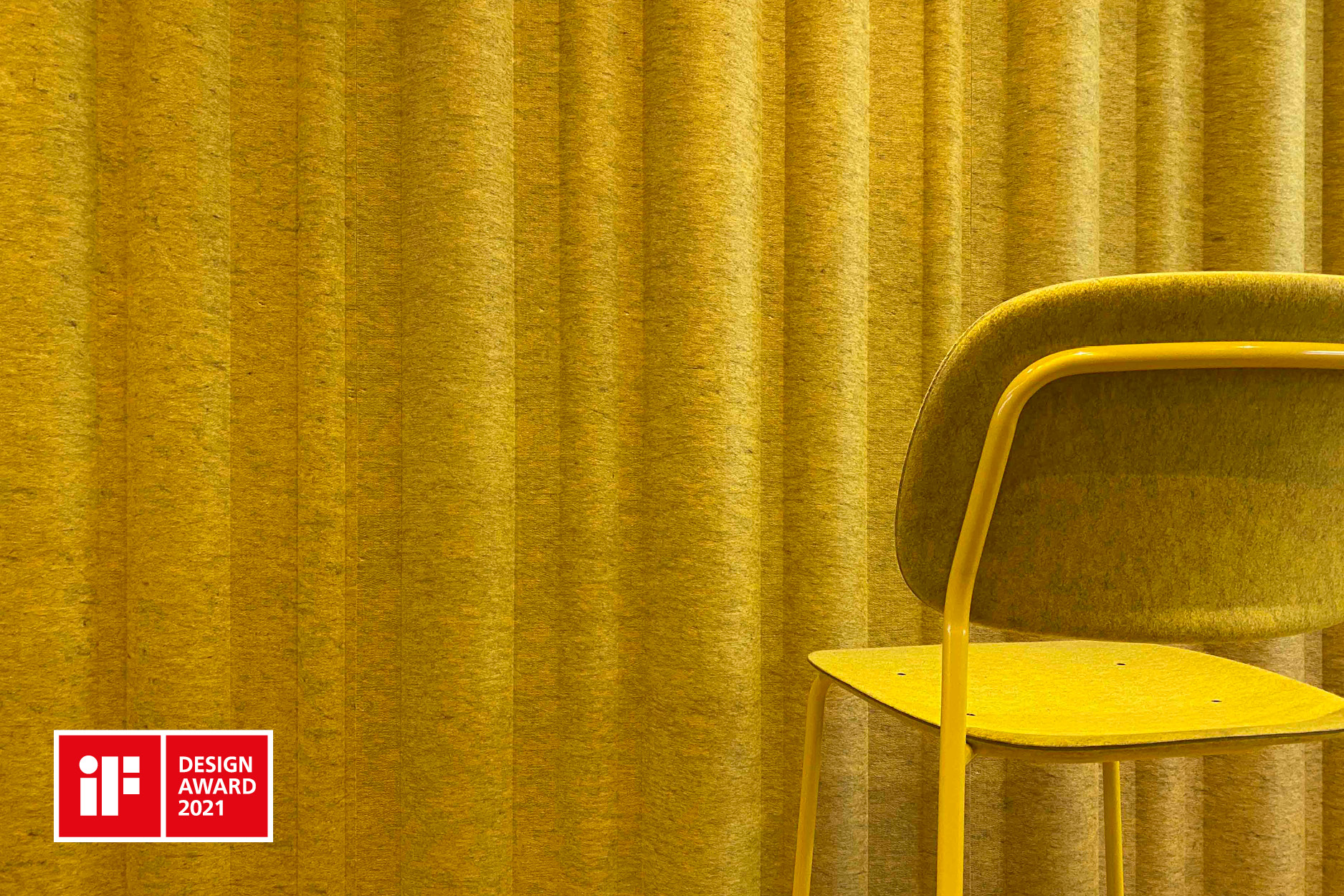 De Vorm is honoured and proud that the jury selected these two products as winners. Hale and Mute Fit perfectly reflect De Vorm's design philosophy. They were both designed with a "process first" approach, getting the most out of De Vorm's PET Felt technology and pushing the possibilities of the material further.
Hale PET Felt Stack Chair
The design of Hale was inspired by the classic school chair and is designed together with Ivan Kasner. Simple, functional, no-nonsense. These principles are not only reflected in the way it looks, but also in how it's made. The seat and the back of the chair are produced from PET Felt, recycled plastic bottles. This technology brought many traditional production steps to one smart 3D pressing technique. Hale also won a Red Dot Award.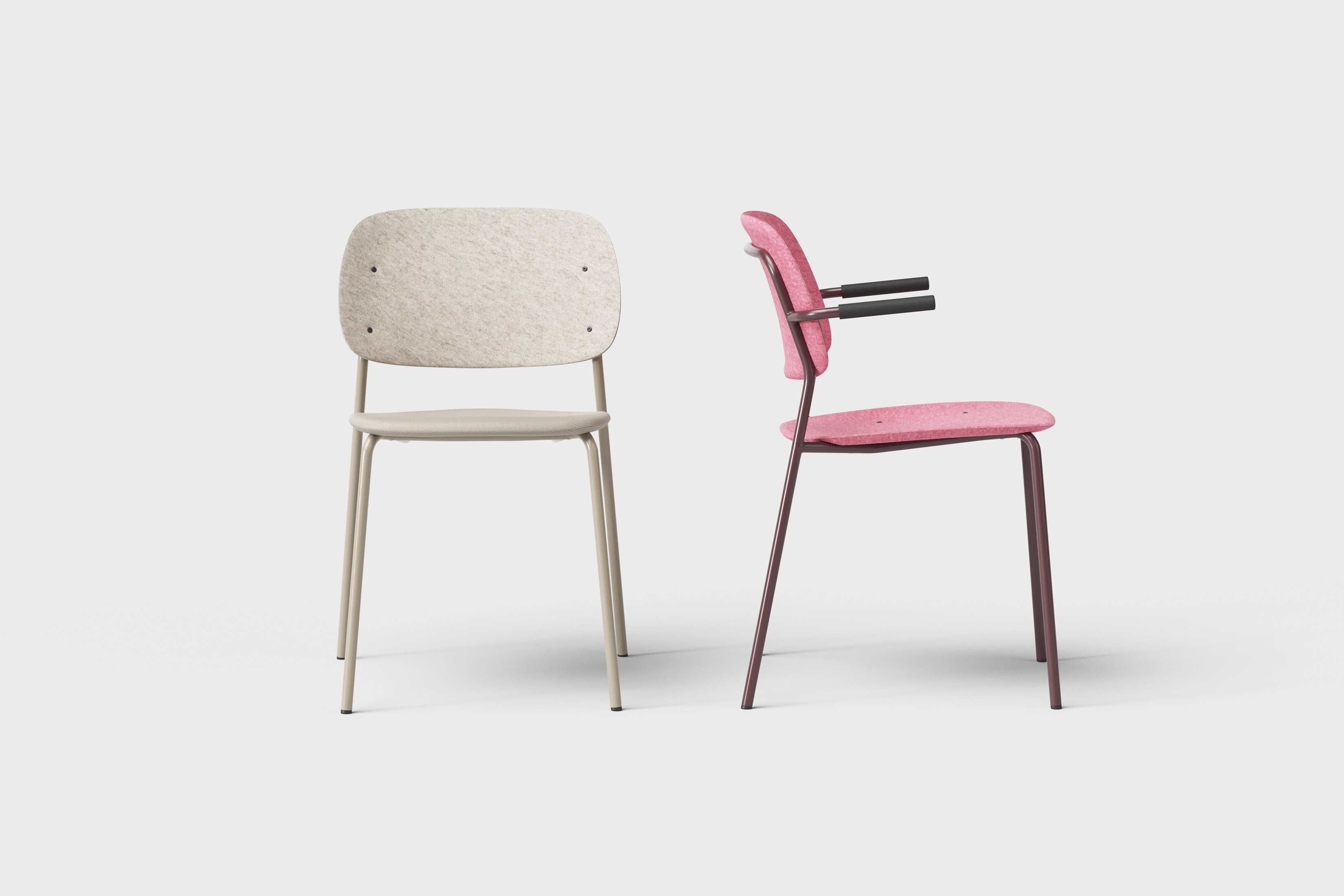 Mute Fit PET Felt Acoustic Panel
Mute Fit always fits. It is a universal acoustic panel designed to match every size and surface. You can seamlessly cover a wall of any size and work around all difficult areas, such as corners and niches.

Moreover, the asymmetric pattern allows you to play and create your own design. An asymmetric curtain-like pattern combines many flat and curved sections. It ensures that any piece cut out of the panel could have flat edges. In this way, the pieces of any width can be seamlessly connected with the rest of the installation. Mute Fit also won an Archpaper Award.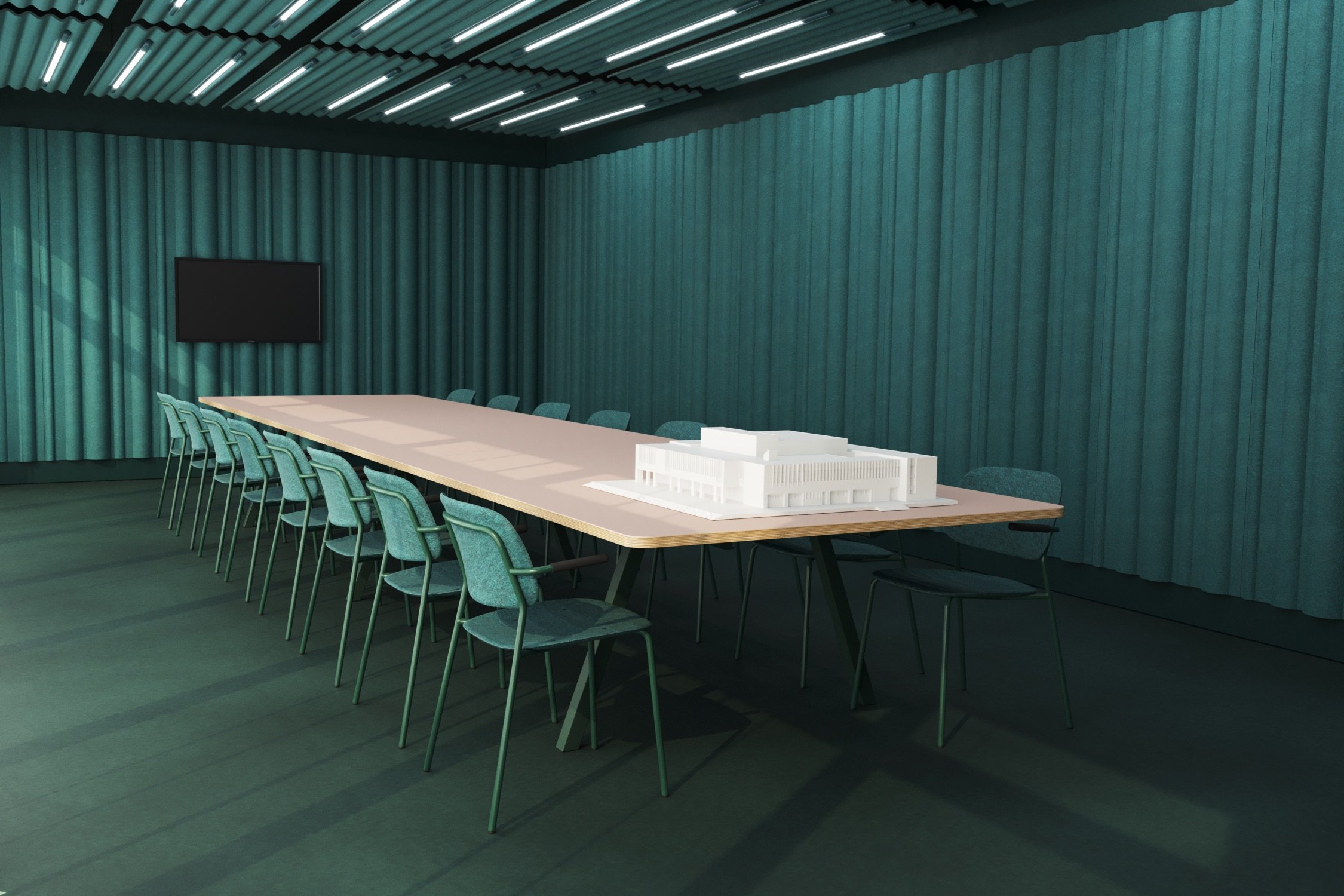 ---
About De Vorm
De Vorm develops products by the standards of today, because we are all responsible for the world we live in, with no exceptions. For us that means creating products that provide comfort at the minimal expense of future generations.

The only thing that matters to us is design engineering. High-end production techniques that result in no-nonsense design. Our products speak for themselves. Make them blend in or stand out, it is all up to you and your imagination. That is why all of our products are customisable, yet still affordable.

About the iF DESIGN AWARD
For 67 years, the iF Design Award has been recognized as an arbiter of quality for exceptional design. The iF label is renowned worldwide for outstanding design services, and the iFiF Design Award is one of the most important design prizes in the world.