One Year Later: Architects on the New Normal in Office Design
Sharing their key takeaways from 2020, architects elaborate on the workplace of today and the trends shaping its future.

It's been a year since our last talk with Diederik Fokkema (Fokkema & Partners) and Raquel Machado (M Moser Associates). At the very beginning of the pandemic, the destiny of an office rose more questions than answers. Now, the reality is different. We have learnt to adapt our environment to the new social distancing rules and found ways to come together again. So, how do the architects see the workplace we are entering today, and how is it different from the one we left behind?
At the beginning of the pandemic, many have predicted the end of the physical workplace in general and the open office in particular. One year later, can you say that this end has actually come?
RM: Human-centric design is key. More than ever, people want to come together - to work and to play. This shifts the focus to the quality of our interactions and how the office can best enable them. The need for a physical office will never disappear. We are social creatures, and we thrive on feeling part of something bigger. We need that sense of purpose.

DF: The past year made us rethink the way we used to work. We've found our way around the home office and managed to stay productive nonetheless. From a temporary solution, remote work turned into common practice. At the same time, we've seen how challenging it might be to facilitate collaboration and creativity via the screen.

If we look at the essence of the working process, there are three main elements in place - individual work, collaboration and connecting. Whilst the first one doesn't require social interactions and can be performed on your own, the success of the other two depends on social cohesion. That's the main reason why physical offices are not going to disappear anytime soon - they still remain an essential connection point bringing us together.
Looking back at the office projects you've completed in the past year, how did the demand of your clients change?
DF: Considering our clients, many of them are still working remotely, but only partly. For instance, people who were in the office full-time before the crisis are now spending 1 or 2 days working from home. As a result, offices have lower occupancy - on average, it decreased by 30%. On another hand, we see a growing demand for more personal space, so offices will not shrink in size that much. The intention to cram as many people as possible in one building is long gone.

We also see that most people come to the office to collaborate and connect with each other. Therefore, the need for shared spaces and amenities to accommodate those processes remains very much relevant for our clients.


"The intention to cram as many people as possible in one building is long gone."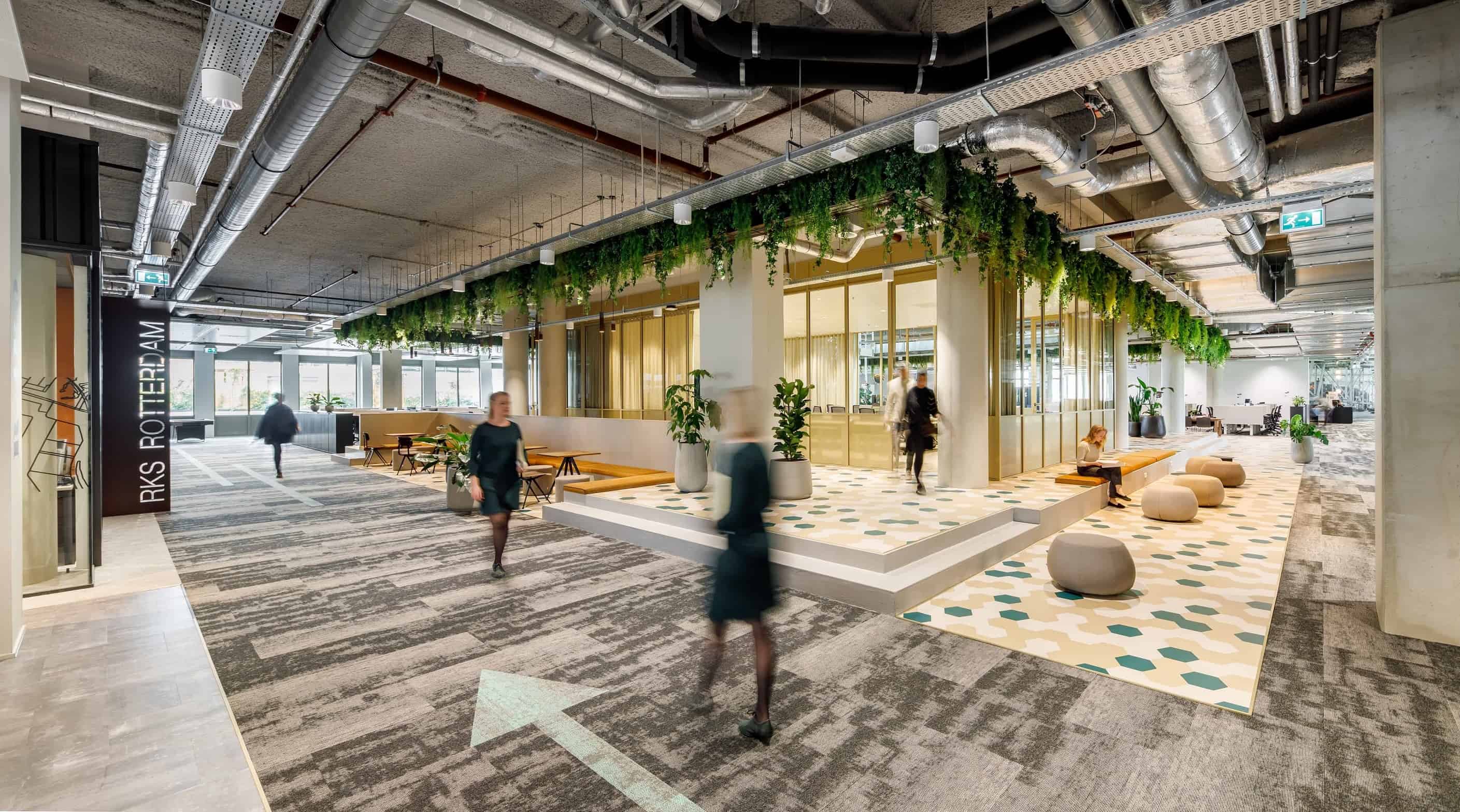 Customer service centre, Rotterdam
by Fokkema & Partners
Photography: Bram Vreugdenhil
RM: Demand has changed depending on the type of business or culture - there isn't a "one size fits all" approach. In general, there is a desire to decrease desk count and increase flexible collaborative space. Companies are investing in user-centric adaptability and changeable layouts. We're encouraging clients to think about social areas, as well as focus areas. This is something that employees struggle to get when working from home.
Did your approach to designing offices change as well?
RM: At M Moser, we have always believed in a holistic and human-centric approach to design. The pandemic has highlighted how important this is. What was assumed a luxury has become essential – wellness and technology are key to moving forward. Providing open channel communication with employees is vital to meeting evolving needs. By combining a broad range of details and considerations, such as light, textures and shapes, we can achieve ever more impactful results.

DF: We are currently working on reconfiguring some of our existing designs to put the social distancing regulations in place. Also, we are redefining the program of requirements for future projects. In essence, our approach remains the same - all decisions we make are data-driven, based on the enquiries, interviews and research. However, we leave more room for alterations - in this regard, we've learnt to be more flexible and respond to the changing circumstances on the go.
Social distancing and collaboration - how to bring both to the workplace?
DF: I do not necessarily see the conflict between social distancing and collaboration. Naturally, we have to deal with certain rules and regulations - ensure sufficient distance between people, set a maximum occupancy for certain spaces and so on. Hugging and shaking hands won't happen either for the time being. Even so, collaboration is still possible. We can bring people together and set a framework for their effective interaction. I do not see any way in which the social distancing regulations could seriously threaten our social cohesion in the office.

RM: Social distancing is a temporary condition - we need to truly future-proof spaces. Looking beyond 2021, it will be important to define a clearer purpose for visiting the office. Expanded flexible working policies mean the primary function of the office is shifting towards collaboration and ideation. We know that upon return, people will have a greater appreciation for their work relationships and adaptability will be key to supporting creativity and innovation.
"Social distancing is a temporary condition - we need to truly future-proof spaces."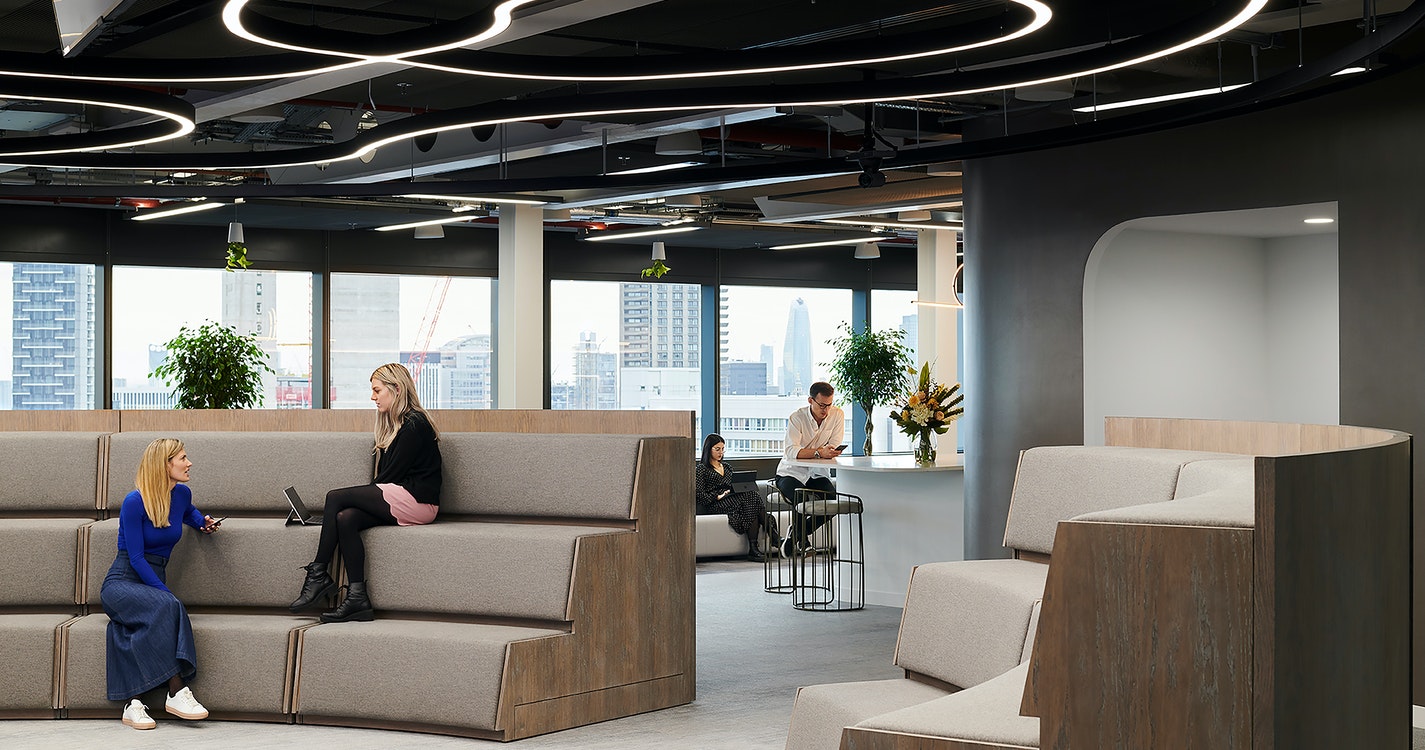 Fintech office, London
by M Moser Associates
Photography: Alex Kendrick
From the architect's point of view, what was the biggest lesson you've learned from this global crisis?
DF: My biggest lesson was getting reminded of the value of social cohesion. We were deprived of it for a while and realised that nothing could possibly replace it. The understanding of it will eventually shape the future of work, as now we appreciate the physical workplace even more. Also, I was impressed by our ability as human beings to improvise and reinvent ourselves. It's fascinating how we manage to find opportunities even in the hardest moments.

RM: The pandemic has shown us that strong, positive company culture can get a business through a lot. We have continued to overcome challenges by being supportive of each other and sharing purpose.

As designers, we have to continue to trust people and to respect how they choose to work, by creating spaces that adjust to individual needs. Businesses need to give back to the people that have carried them through the pandemic by listening and providing them the freedom and ownership to do their best work.
As people were forced to spend more time indoors, the lockdown exposed many shortcomings of our physical environments. How do you think will this influence the architecture in the years to come?
RM: I think that the architecture of the future will be highly attuned to the senses and mental health. The physical environment may not change based on what you see, but on how you feel in a space. The intangible aspects of wellness such as light, air quality and psychological safety will be key considerations. Priorities will shift as clients look towards greater benefits in health and well-being. This shift will be enabled by data and technology.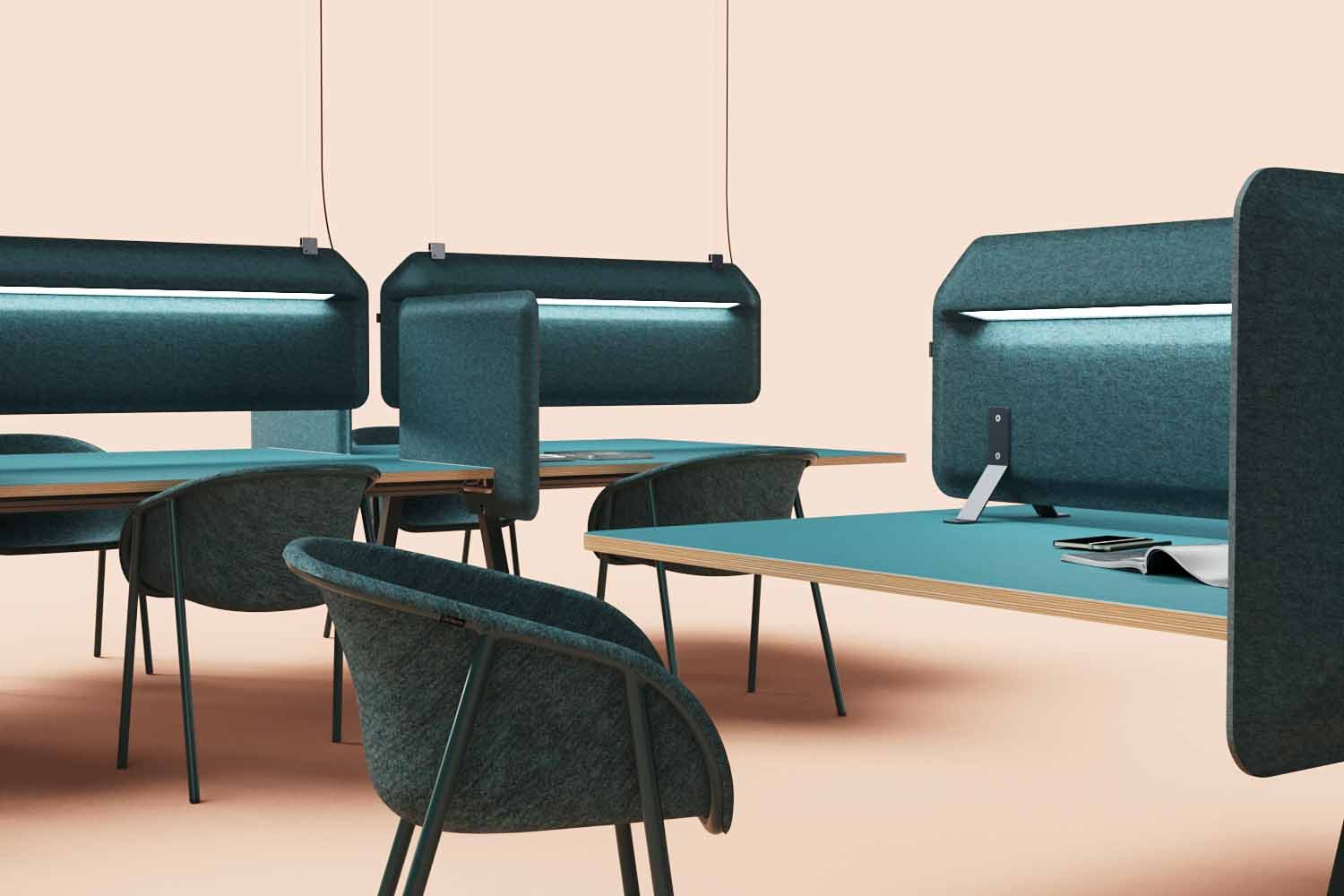 DF: Indeed, the focus on health and well-being will be a major driver in office architecture. We expect the emergence of a generous office, calibrated for a healthy state of our body and mind. It will cover both physical and mental space. In the future, people will need a good reason to come to the workplace. Not because they have to, but rather because they want to. Thus, the office should offer that added value in the form of social cohesion, space for creativity and personal well-being. Lastly, we predict that the digital office design will exist next to the physical office design. The virtual and real worlds will come even closer to each other. I believe, it will be the next task for architects to merge the physical and digital spaces into one synergic whole.