De Vorm for Office | Why Modular Furniture Is Good for Business
It may not be clear to everyone what modular office furniture is or what it can do for a business. In this article, we tell you what it is, why you need it and which modular furniture we have to offer.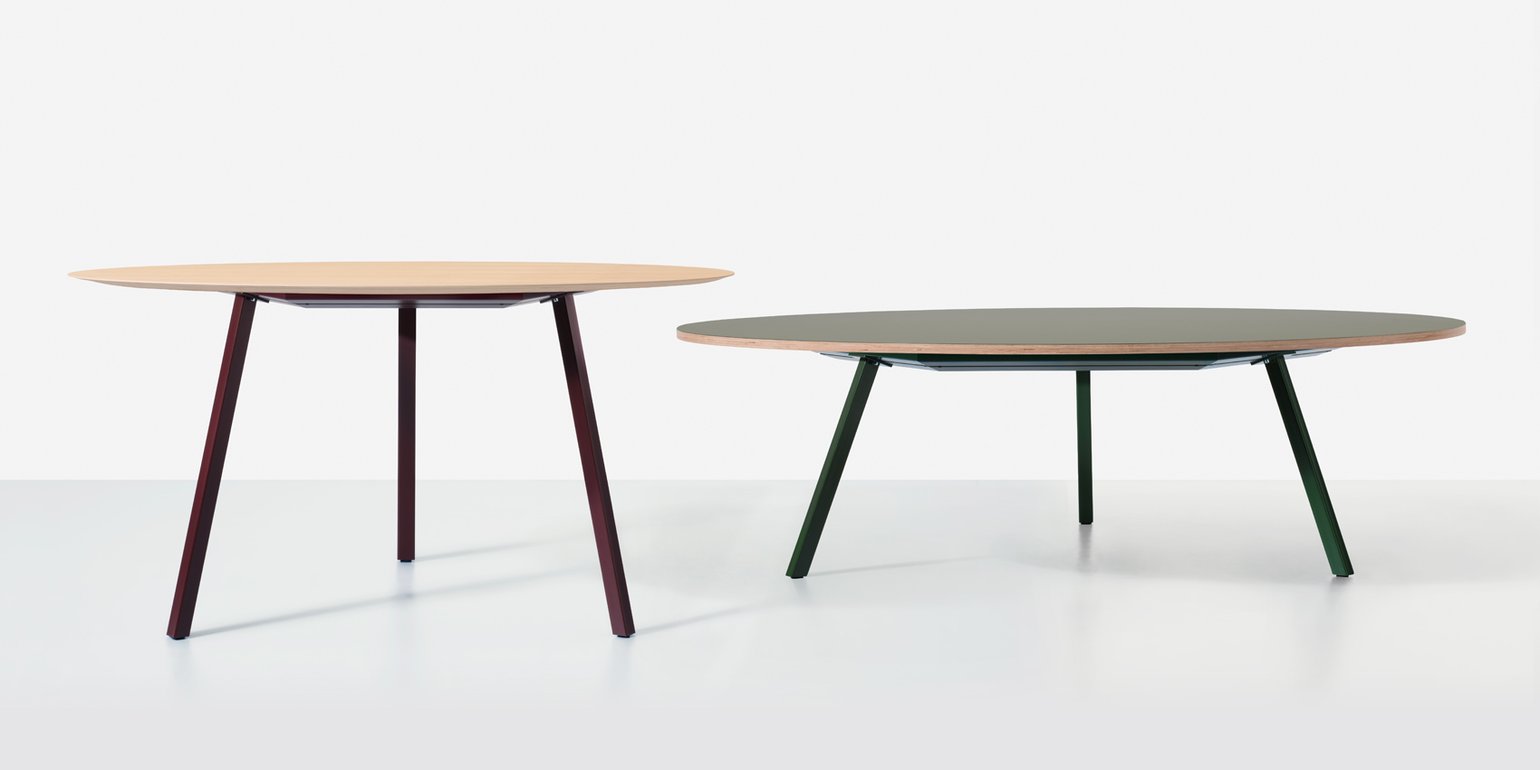 Flexible office for a flexible workforce
With the flexible office getting more traction, there is also a shift in the requirements for furniture. Not only the office is flexible, but the people who work there also are not required to be there all of the time. They work from home, a coffee shop or somewhere else in the company. People don't always have their own desk or office but connect to any available screen and work there for the day.

This is where modular office furniture comes in handy. Modular furniture can be tailored to fit the exact needs of a user at any particular time. For instance, a high round table can be used for meetings, as a shared workspace or a lunch table. It serves different functions throughout the day. You can divide a bigger table with workplace dividers to create individual workspaces. They offer privacy and don't hamper collaboration. Remove them and you have a collaborative area. It provides cost-effective flexibility and who doesn't want that for their business?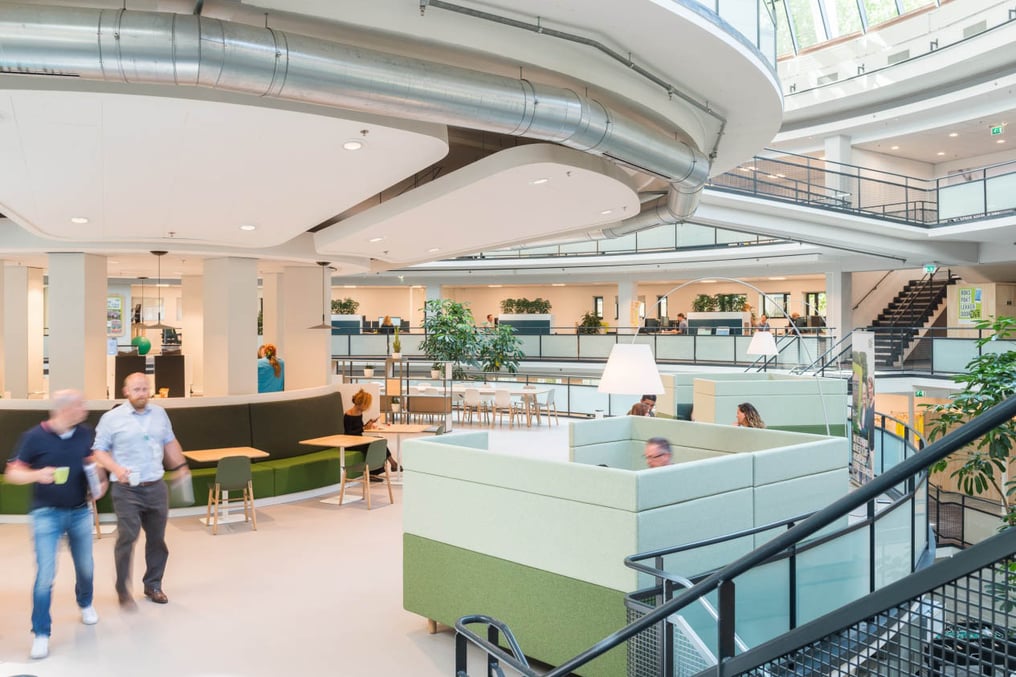 Office furniture designed for growth
Companies are supposed to grow. So when designing an office, it is good to keep growth in mind. What if a client will request the same setup for the other floor? With modular furniture, it is easy to add the same type over and over again without compromising the overall style of the office. You can vary in size and look, but the base stays the same. It's one design with endless possibilities.

Although it's tailor-made to fit the design of the office, modular furniture doesn't have to be expensive. Because it is adaptable and easy to move around, tweaking the office layout becomes a simple task. You don't need to bring in a team to change it all up.
Customizable and versatile
The staff consists of a number of different people, personalities and backgrounds. They all need to feel comfortable to work in the same office. With modular furniture, the plan of the office can be easily adjusted.
De Vorm Big Modular Table System
The base for modular offices is our Big table series. There are three heights: 74, 95 and 110 centimetres. The design allows the Big table to stretch up to 600 centimetres in length, with only four legs. The table is highly customizable with electrical points or USB chargers. The tabletop can also be adjusted in size, shape, finish and colour. The frame can be finished in any RAL colour. Set up the base in our configurator and if you have any specific needs, our sales team is happy to help.

In addition to the Big table, we also developed the Big Round Modular table system. It has the same endless possibilities that we offer for the Big.

AK 1 PET Felt Workplace Divider
The AK 1 workplace divider offers instant privacy and flexibility. That makes it ideal for coworking spaces. The PET Felt also has sound-dampening qualities. The panels are easily mounted on the tabletop and they are available in 11 unique PET Felt blends.
Arnhem Sofa Modular Couch
The Arnhem Sofa Modular Couch is designed by Sebastian Herkner and is available in four different heights. An intimate meeting room within a larger area is created in an instant. The couch is also completely customizable, from the upholstery to the legs. Let's play in the configurator!

There is also an Arnhem Modular Loveseat available.

MG Series Side Tables
With MG side tables an Arnhem sofa becomes a workstation in the blink of an eye. Just place the table in between the cushions and you can get started. If you are done, simply place the table back and there is a lounge seating.