The Present and the Future of Workplace Design
Determined to embrace the challenges of today's workplace, Thomas Huth believes that architects become facilitators in the culture change that companies experience. And this change is inevitably reflected in the office design they demand.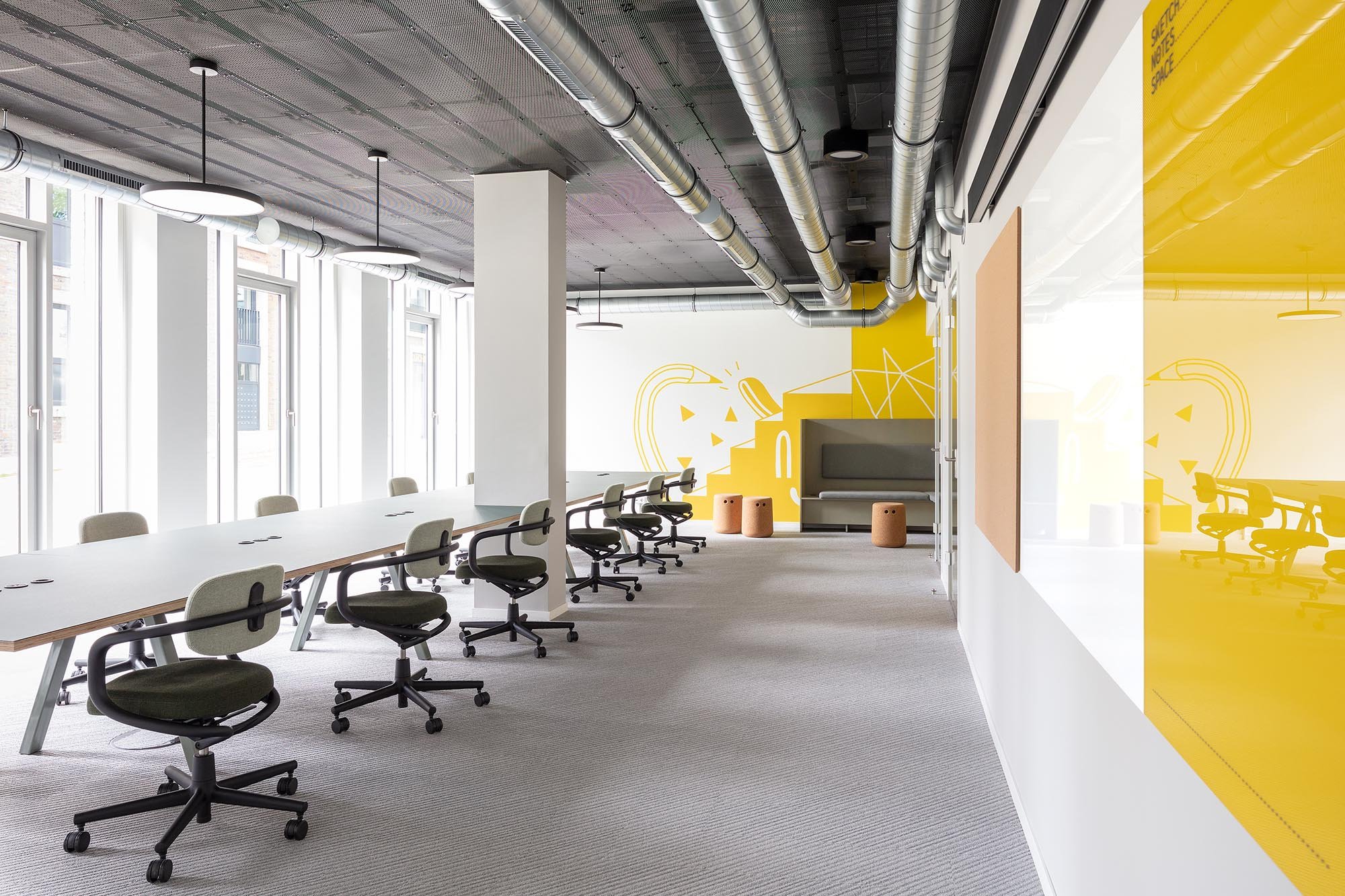 Thomas Huth is a Hamburg-based architect and the founder of Buero PARAT specialising in future-proof commercial design. We've had a chance to talk to him about the realities of his work and the future changes that he's already preparing to.
Oftentimes, modern offices are more a social hub than a place to work. Does it make you treat office design in a similar way like hospitality or residential projects?
I like the term 'social hub'. It describes an important task of the advanced office. It should offer different areas of communication. These are places of informal exchange in which ideas arise spontaneously and decisions are made in an uncomplicated manner. Sometimes a casual conversation at the coffee machine is more efficient than a long meeting.

Apart from the functional requirements, we prefer to design these areas in a different way than the workstations themselves: more atmospheric, more cosy, more haptic. So you can definitely find some parallels with hospitality or residential projects.

However, I take a critical view of the fact that the boundaries between private life and work get blurred. As far as I am concerned, an office can remain just a place to work. But at best, the work should be more pleasant, creative and productive.
'It's not my intention to create a huge living room.'
You've also had experience with co-working projects. Was it more challenging than designing a regular office?
In a way, yes. If we are talking about a universal co-working space, it is harder to imagine the end-user persona. Especially because it is our aim to involve the future users at the beginning of a project. So, in theory, such places should be fit-for-all, which is nearly impossible to achieve in reality. As a result, the spaces have to be even more flexible to adjust to the needs of diverse users. For this reason, and also because of the numerous competitors, the concept itself is shaping nowadays. We see more and more specialised co-working spaces appearing on the market.

For instance, one of the recent projects we realised with PARAT was Code Working Space, a shared workplace for IT professionals. In such cases, it is much easier to imagine the profile of future users and tailor the design to their specific needs.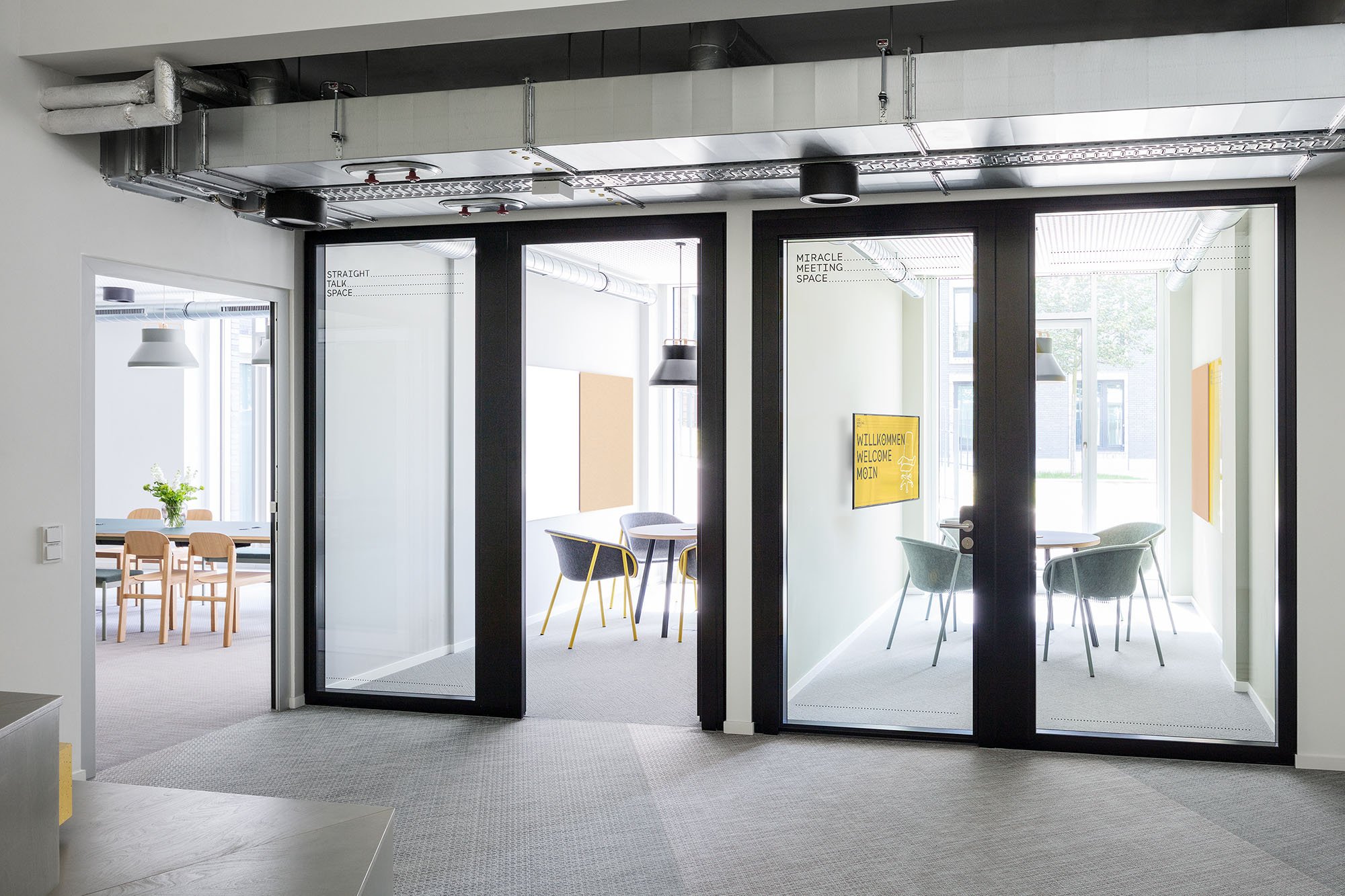 Today's workplace accommodates up to five generations at once, each with their specific needs. Is it possible to design a fit-for-all office?
I do not think so. Sometimes, the generation gap is too big and their expectations can contradict each other. For example, the representatives of the older generation prefer a separate room or a quiet isolated working spot. On the other hand, the younger ones call for open space and table football.

The architect's task is to mediate and to take all these needs of the involved users seriously. My image of an office is a heterogeneous landscape with different areas for communication, concentration and regeneration. In this multispace environment, it is easier to find a place suitable for everyone and any kind of work. But in the end, compromises should be made and it is the users who have to be considerate of each other in the first place. However, the starting point of all employees should be an openness to change for the better.
Thinking of the projects you've worked on this year, can you say that sustainability has become a norm in today's office design?
I would say that we are slowly getting there. For instance, we have worked with one project developer, who required all construction materials to have an environmental certificate. Another client suggested that we used vintage and second-hand furniture instead of buying new products for his project. These approaches are quite progressive and unfortunately not so common.

So, sustainable design is rather an exception?
It's neither a commonplace nor an exception. I would say, it's somewhere in between. When it comes to furnishing, sustainability is one of the concerns, but of course, there are other aspects like design, price and quality. The willingness to pay a significantly higher price for sustainable furniture is still limited. But if this furniture is in the same price segment, customers love the sustainable story and are willing to opt for such products. It is the joint responsibility of manufacturers, retailers and planners to make customers even more aware of the sustainability of products.
'I am confident that this thinking will change soon, as the topic of sustainability gains more weight in the design industry.'
How do you see the role of the architect in the upcoming years?
The architect will not only be a designer who chooses wall colours and fancy furniture. Rather, our work is embedded in a social transformation triggered by digitisation and globalisation. In the future, companies want to become more sustainable, more employee-friendly, more agile and more digital. The planning of working environments becomes a part of this cultural transformation of companies.
And how does this happen?
Firstly, the customer should be clear about his future way of working. And most importantly, we must listen to the future users and understand their needs. The architect picks up all these insights and creates a space that enables these new working requirements. But we have to say goodbye to the idea that this office will function for the next 6 years. It must therefore be highly adaptable to respond to further changes. I believe that architects will play the role of consultants and facilitators within the culture change of companies. It's not only about office interior. We will be a part of an interdisciplinary team helping the customer to be prepared for the future.