Our Favourite Projects With Pod Privacy Chair
Our iconic Pod privacy chair is used in amazing projects worldwide. So we took a moment to take a look at some of our favourite projects with the Pod. Can't wait to design something yourself? Download our inspiration paper and play around in our configurator.
Tele 2 Stockholm by Strategisk Arkitektur
Strategisk Arkitektur developed an innovative activity-based workplace for Tele 2. The focus here is on collaboration, communication and a large dose of challenging playfulness. Designing a new office wasn't an easy task because only 42% of employees were satisfied with the old one and 24% were proud to receive visitors at Tele 2. Also, only 38% of employees sat at their desks every day.The new office design turned things upside down. After the move to the new premises, 98.7% of employees were proud to show off the workplace and the perception of employee productivity had increased by 26%.

A big challenge was to create a varied environment that is both serious, functional and inspiring. In order for employees and visitors to want to move around the house, it is richly decorated and clearly divided into zones designed according to different themes to inspire and strengthen the variety. With Pod Privacy Chair it was simple to create little nooks for working, calling or 1:1 meetings.

KLM Crown Lounge by concrete and Benthem Crouwel Architects
The KLM Crown Lounge is a home for global travelers. Being a destination in itself, it consists of characteristic spaces inspired by KLM, its Dutch background and local heritage: 'the Polder', 'the Dutch Mountain', the City, the Sea, the Sky. KLM Lounge presents a unique collection of carefully selected all-time classics and modern items of Dutch design.

concrete combined local heritage, quirky shapes and high-end technologies into a remarkable interior. It has almost doubled in size and seats, keeping up with the brand's dynamic growth and long-term strategy.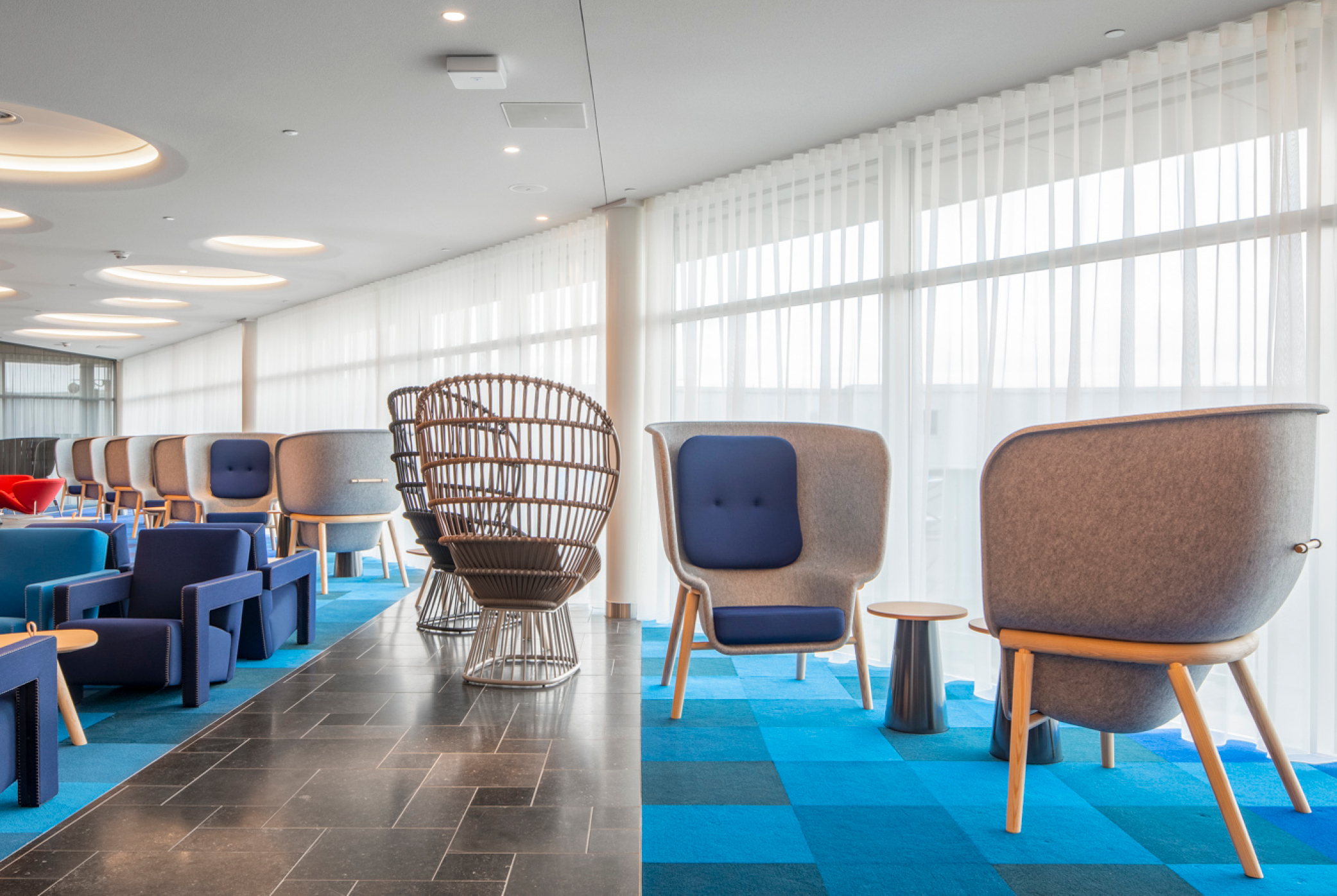 Novotel Nancy Ouest by Dinterieur
The Novotel Nancy Ouest project is a vivid example of how the Pod chair provides a sense of privacy in a place where it is needed. In this case, in a hotel lobby. While you wait after a long trip for your room to be ready, you can crawl up in your own little cocoon. Or after a long day in the city, take a seat and talk about this wonderful holiday that you're experiencing.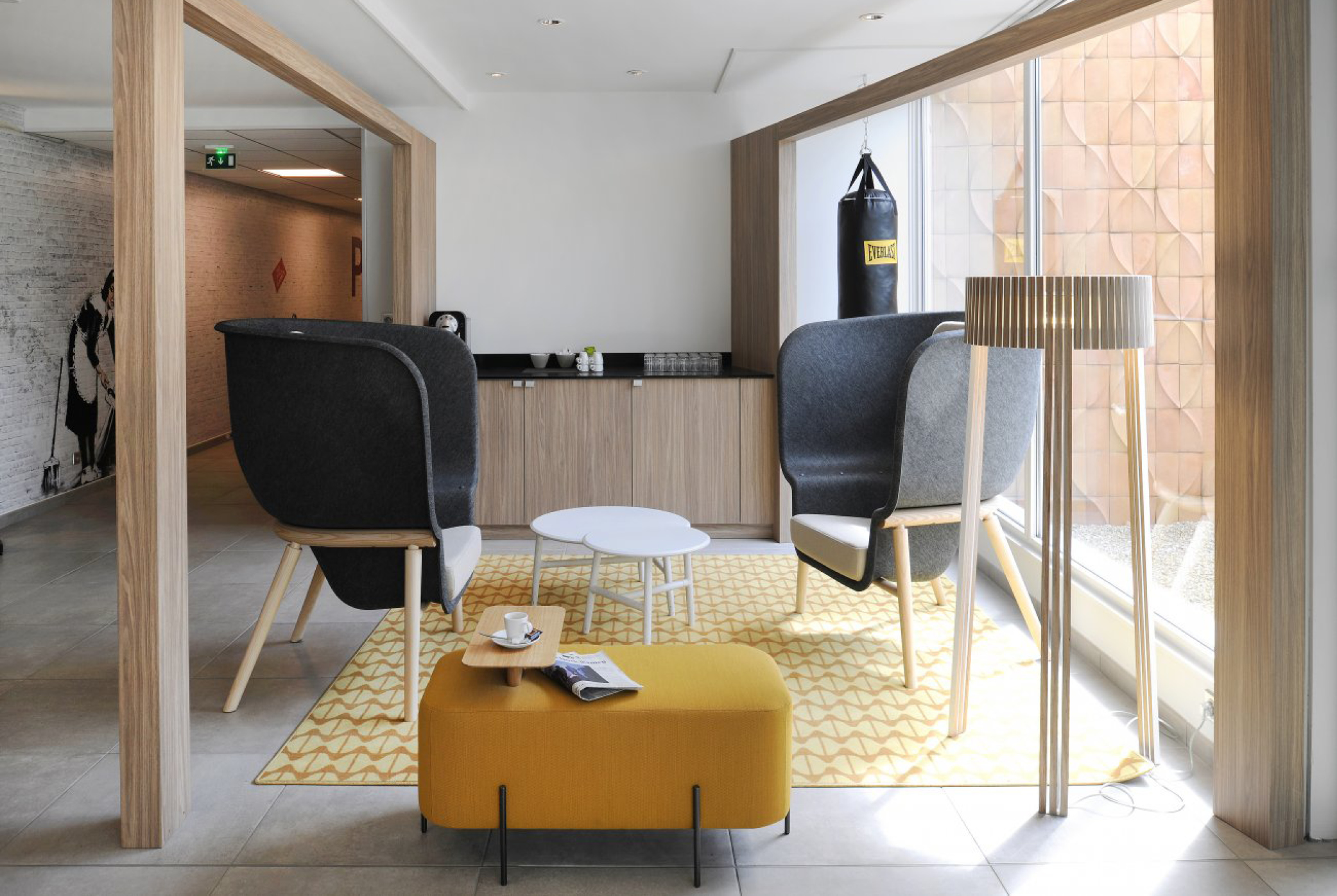 NTR Hilversum by Workshop of Wonders
NTR is a Dutch public broadcaster. It was created in 2010 by merging three other public broadcasters together. As a result, NTR consists of a very diverse group of people, that makes television shows for a very diverse audience. Workshop of Wonders had two main tasks: to ensure that the meters could be used 30% more efficiently and to bind the diversity of cultures present into a coherent whole with its own identity.

Pod has a prominent place in the design and is used as a room within a room, where people can work and meet privately.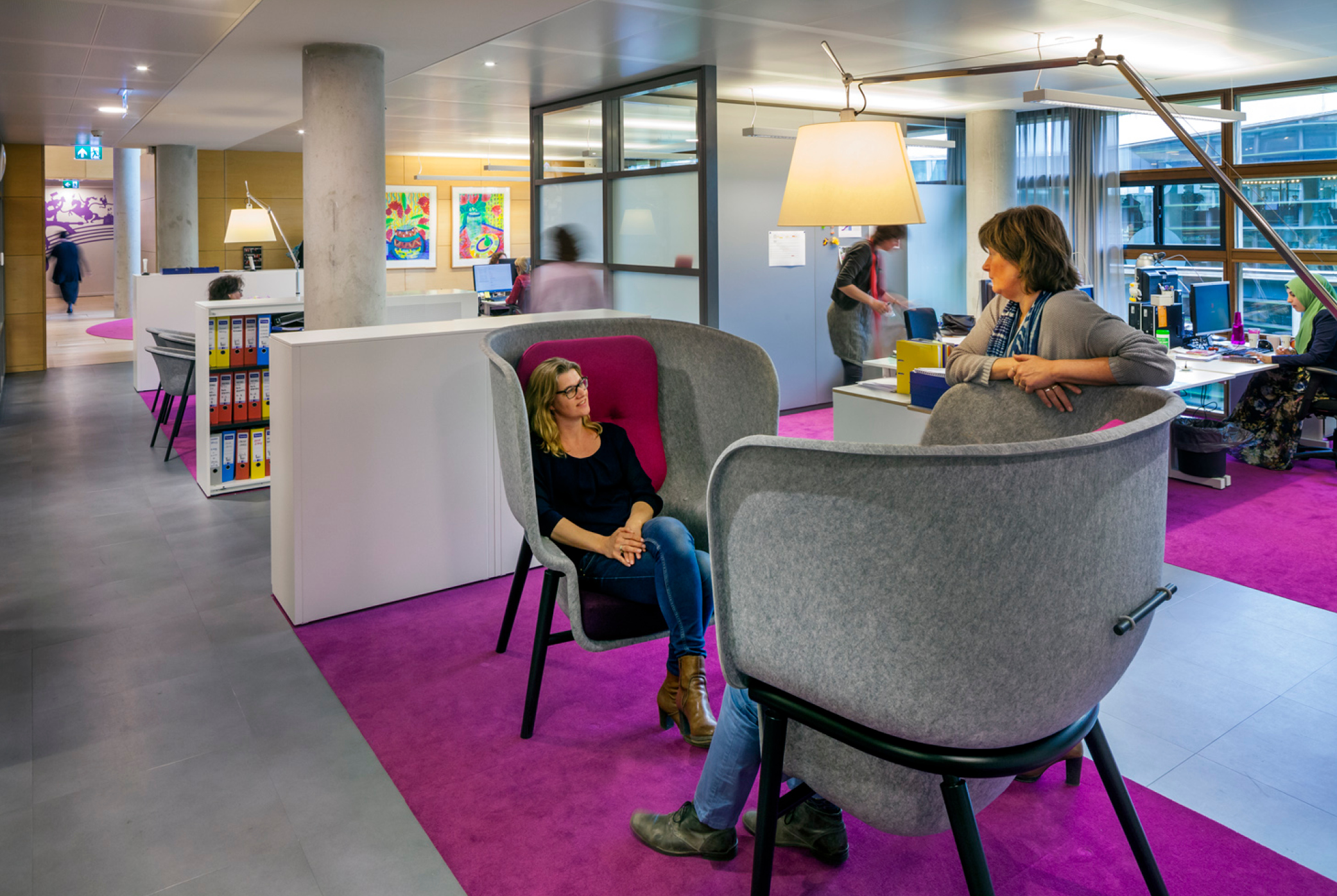 Paradox Interactive by Adolfson & Partners
Paradox Interactive creates grand strategy computer games with great scenery. Their office is just like that. This fantasy interior merges with sceneries from their games. A playground full of graphic illustration and striking walls with great use of colour. The eye-catching design of Pod makes a perfect match with this quirky setting.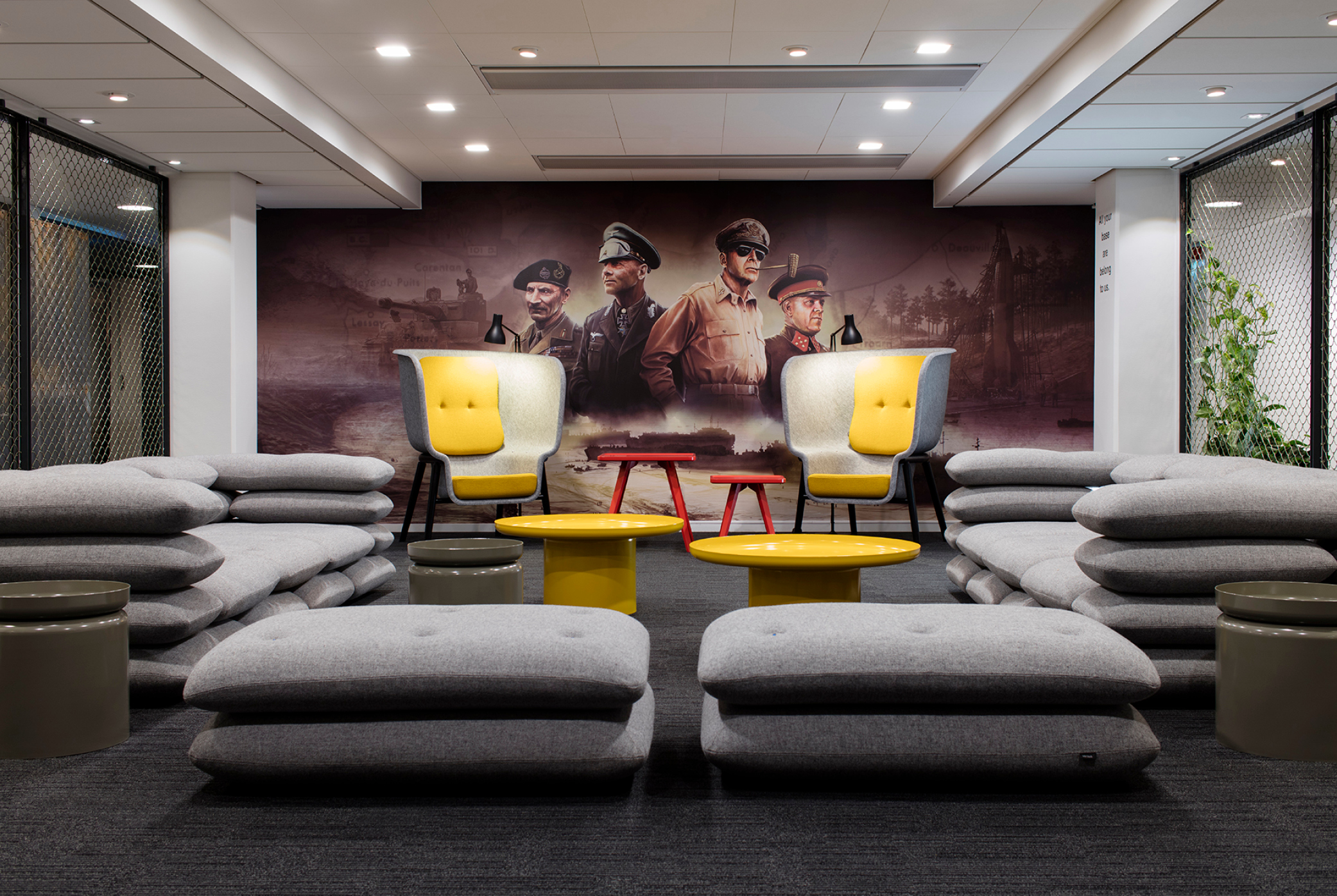 Make Pod blend in or stand out
With Pod now available in 11 invigorating colours, it can blend in or stand out in any interior. Go ahead and play around with our configurator. We're excited to see what you come up with! Want more inspiration? Download our inspiration paper to see more exciting projects with Pod Privacy Chair.